About Us
Voted #1 Real Estate Office in Bristol County for the Last Ten Years
Licensed in Massachusetts and Rhode Island
Our RE/MAX office is dedicated to providing clients with the finest Real Estate experience. You can rely on our team of Sales Associates to make sure your buying and/or selling experience is one you will always remember...for all the right reasons!
Choose an Agent
We pride ourselves on being experts in real estate and in the communities that we provide services in. With years of experience and knowledge, our team knows the local communities and works hard to bring together Buyers and Sellers.
Choose an agent - from our experienced team of Sales Associates.
About RE/MAX

When you join RE/MAX, you become part of a worldwide sales force with more than 100,000 agents in nearly 8,000 offices spreading across 96 countries. You tap into the world's most effective referral network and enjoy the benefits of one of the planet's most powerful real estate brands.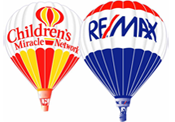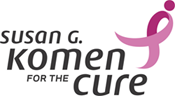 Our RE/MAX Office proudly supports and donates to the Children's Miracle Network and Susan G. Komen for the Cure programs. Click here to learn more about RE/MAX and its community affairs.
Closing Attorney
The closing services attorneys at Percy Law Group, PC, understand that many aspects of the law can be intimidating, but they believe lawyers and law firms should not be. They take the time to explain to you exactly what is happening, why it is happening, how it involves you, and what you need to do about it. This kind of clear and open communication ensures you are armed with the knowledge and understanding to make informed decisions. This is why we recommend working with Percy Law Group.
Mortgage Assistance
We are proud to work together with Jeffrey DeFusco, Sales Manager for First Eastern Mortgage. If you are purchasing a new home or refinancing your current residence, Jeffrey has the resources and products tailored to fit your mortgage needs. Click here to visit Jeffrey's website where you may apply for a pre-approval or email jeffd@firsteastern.com.